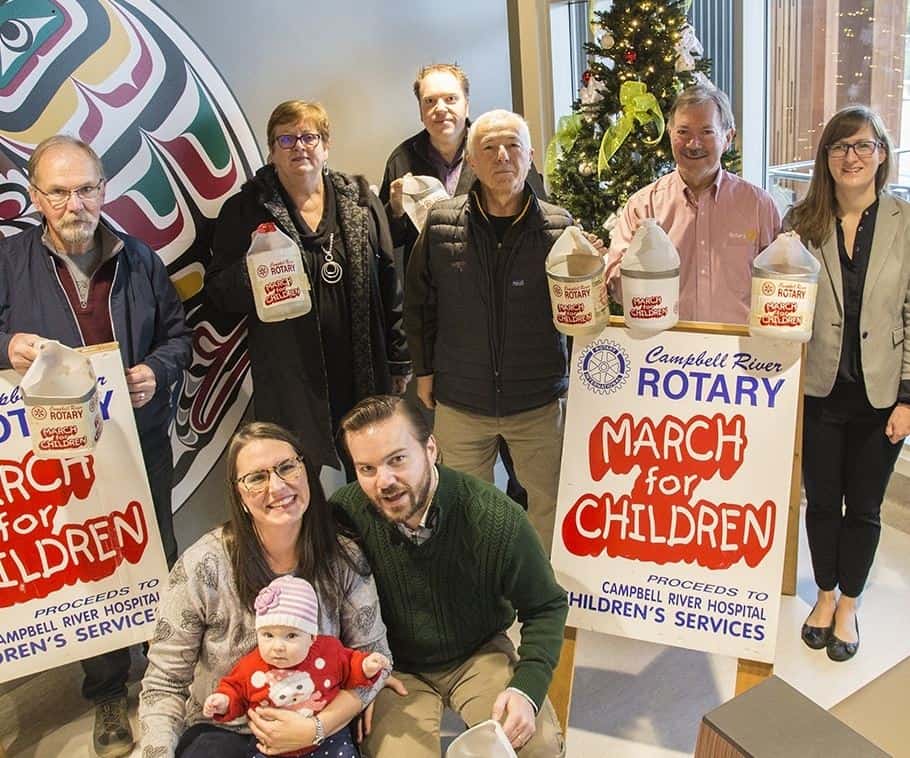 Saturday December 21st is the Annual March for Children.  A joint fundraiser between the Campbell River Rotary Club and the Campbell River Rotary Club Daybreak. The funds from March for Children are donated to the Hospital Foundation, with more than $400,000 supporting our hospital since the event began in the 1950's.
This years funds will support the purchase of two Resuscitation carts for the maternity department.  These carts will streamline the care needed when there is a sick baby.  One cart will live in the Maternity Department an the other in the Operating Room.
The second piece of equipment this fundraiser will go towards is the purchase of a Respiratory Analyzer ( Body Box). This equipment is used in home oxygen assessments, disease diagnosis, surgical and treatment plans and monitoring of lung transplant candidates as well as post transplant monitoring. This department sees over 1800 patients per year, with more than 3000 diagnostic test performed.   More than 40 children per year will use this analyzer, and with the current Analyzer no longer functioning, this would decrease the wait lists or patients having to travel for their testing.
Our Hospital Foundation Staff will be out at the corner of Alder and 2nd Avenue Saturday morning raising money for the children of Campbell River and The North Island.