The Campbell River Hospital Foundation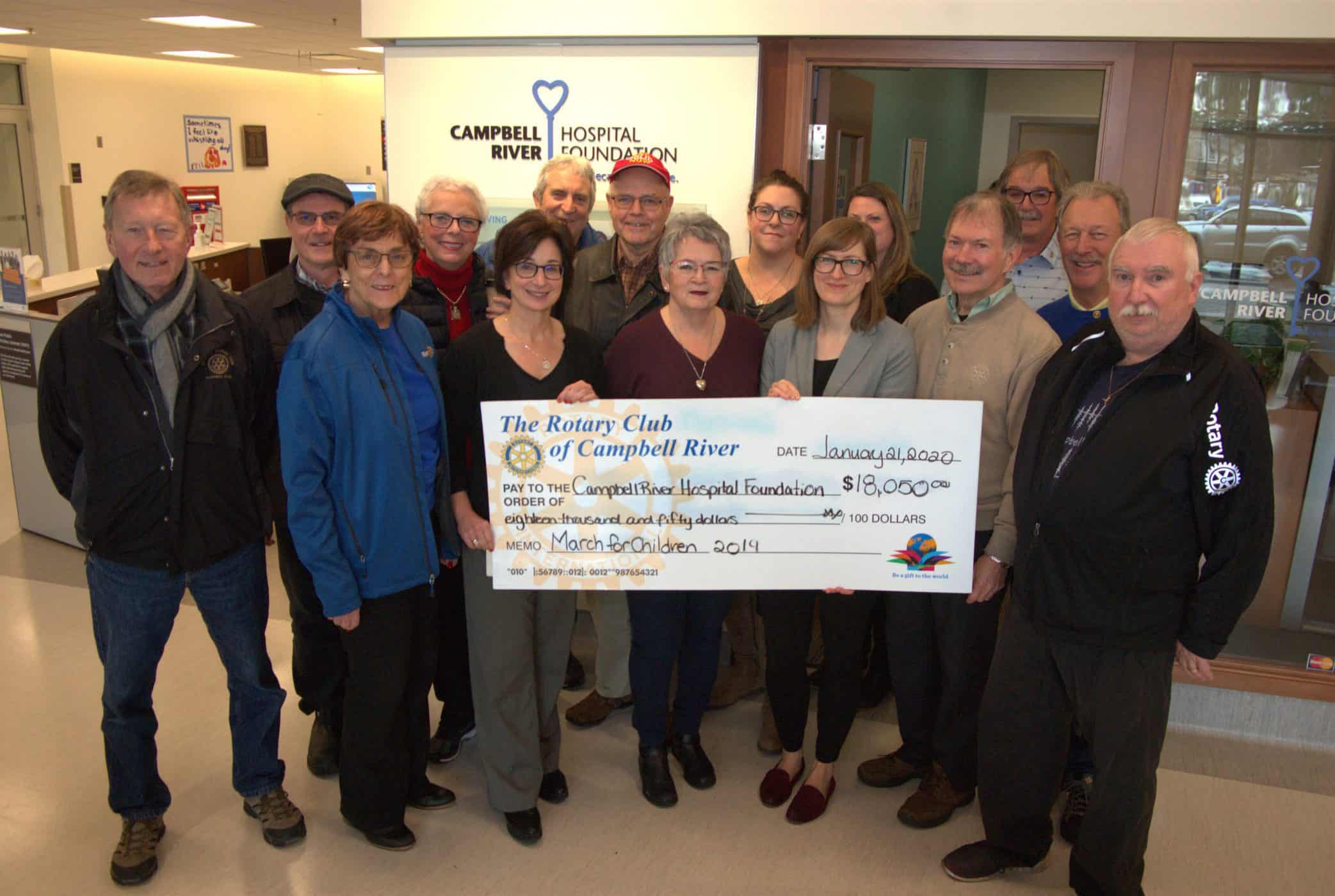 Our donors come from all walks of life and are committed to quality healthcare for North Vancouver Island. Hear their stories and why they decided to give.
"When needed, our hospital's services have always been there for us.
We give monthly to the Hospital Foundation to ensure these services are enhanced for all of us in the future."
I used to donate to all sorts of research foundations, and other larger organizations.  I felt like the money was going to adminstration rather than something that would do the most good. The Campbell River Hospital Foundation is the best fit for me as it is buying things that people need.  I feel good about my monthly donations to the Hospital Foundation.
Judith Anne Williams
"Being involved with the Italian Cultural Society made me realize just how much the Hospital Foundation does for both the hospital and the community. Best of all, the money stays here in Campbell River. With this in mind, I decided to help out by giving monthly."
"We believe in supporting our community and by giving monthly to the Campbell River Hospital Foundation we are able to support all ages .
What is most important to us is that we know our donations stay in Campbell River and aids in the purchase of vital equipment for our hospital."
"Don't ask someone to do something that you won't do yourself. This is why we began to give monthly.
I asked my husband, Dennis if he would be willing and he said 'sure'. Now we give because WE want to. Supporting the staff at CRH and the people they take care of feels right. It can sometimes be easy for us to take medical care for granted because it has been there when loved ones and one of us have needed it.
We do have a pretty amazing system in our country, it's not perfect, not many things are. But if our gift helps make it a little bit better and we think that it does, it is worth every penny."
"I give monthly to the Foundation because by giving a small amount each month I don't even notice what I am giving…but by the end of the year it adds up to something significant!"
"During my practice as a physiotherapist, I experienced the importance of a well-functioning hospital in our community, which provided a great scale of services to patients in my care. In addition to this, by being a member of our Hospital Foundation Board for a number of years I learned the essential importance of its existence.
The many donations and other financial support provided to the Hospital Foundation are even more essential to carry out its contribution and provision of much needed equipment so our Hospital can carry out and provide optimal care to the population of Campbell River and surroundings because we care!"
"We contribute monthly as we believe that all people working in any facet of the medical profession deserve the best of the best. What these individuals do every day is nothing short of heroic and we are sure that at times the task may seem thankless. We also have family within the community who benefit from all the services the Hospital provides. This is our small way of saying "thank you."
"We wholeheartedly endorse the Hospital Foundation and all the worthy projects it has accomplished over the years. The regular monthly donation we contribute makes for a relatively painless way to continue to support its important work.
As a former board member for 6 years, Murray is quite familiar with the many worthwhile ventures the foundation has undertaken during its history. With our new hospital up and running, we are very confident the foundation will continue to provide many much-needed items; in fact the need may now be even greater!
We hope others will see fit to contribute to this deserving local charity."
"Having had my family use the services of the hospital I feel this is a way that I can assist the Hospital Foundation, and Island Health in raising funds.
I donate through a bi-weekly payroll deduction and look forward to seeing where the donations are allocated each year, and how they support the facilities."
"I donate monthly to the Hospital Foundation because I frequently use the services of the hospital and wanted to give back in any way I could."