What an amazing day!  Thank you to all the golfers, volunteers and sponsors for helping us raise almost $58,000 for the Just Like Home Adult Lodge. 
 Congratulations to Steve Schmidt, Joe Cameron, Neil Cameron and Travis Gordon for winning this years Golf.Because You Care Tournament!
We are excited for next year already!
At the beautiful Storey Creek Golf Course
With amazing games, dinner, on course food and beverages, and silent auction.  We guarantee that rain or shine, this tournament will be one that we are ALL ready to have come back!  
Last years tournament Winners were the Silver Maple Contracting Team.  Kevin Bown, Trevor Choo, Graeme Binnersley, and Travis Uzzell.
We can't always guarantee the weather, but we do guarantee you will have fun!
 8 am registration – 10 am Tee off shotgun start
Dinner + Auction: We'll wrap up this entertaining day with dinner and bid on exceptional community-donated silent auction items.  Dinner will be staggered throughout the day for teams to enjoy smaller groups of friends for their meal and drinks.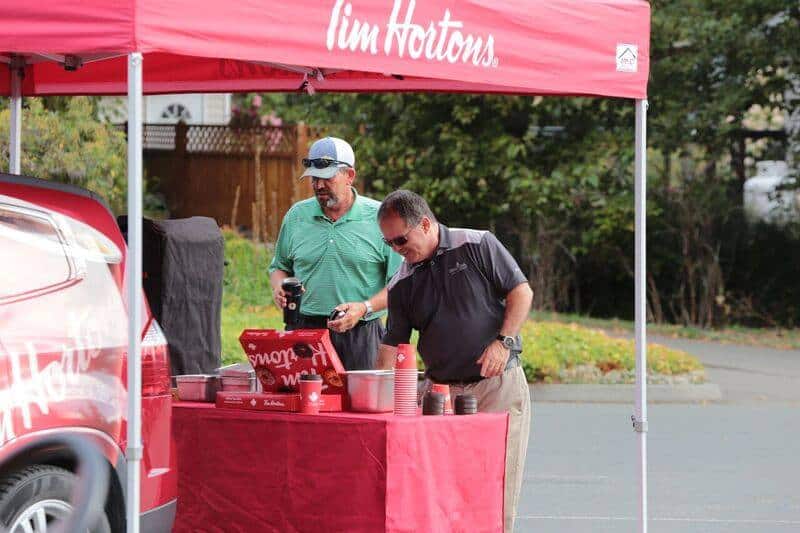 ~ 2022 Campbell River Hospital Foundation Golf. Because You Care. ~
Thank you to our sponsors for their valuable support, click on the logos to visit their website.