The Campbell River Hospital Foundation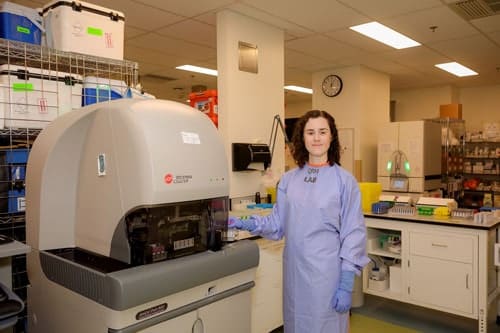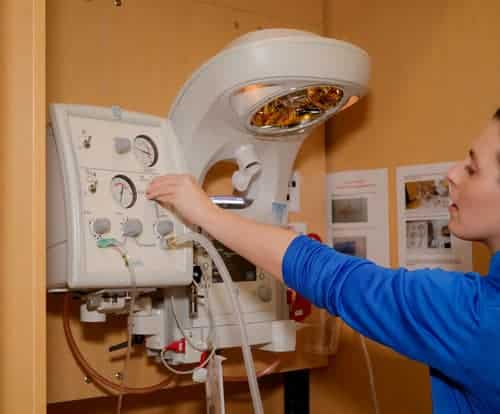 Your donations support the purchase of necessary equipment for the Campbell River Hospital
Every year, the Campbell River Hospital has a wish list of equipment put together by various departments in the hospital. These medical equipments help assure that our Hospital has the most up-to-date equipment and can provide the best care possible to our patients.
Vein Viewer
Uses infrared light to find and map out veins 10 to 15mm deep. This equipment has real-time image, with an approximate 98% accuracy for assessing actual vein size.
Learn More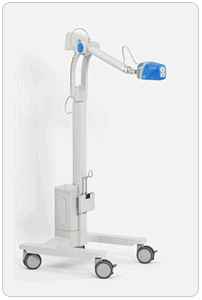 Because it is mobile and easily maneuverable it can be adjusted according to the position of the patient, while leaving the clinicians hands free to perform the procedure. It improves first attempt success rates for IV and lab tests, prevents delaying patient care and staff resources.
GLIDESCOPES
Patient airway management can sometimes be extremely challenging both when a problem is suspected ahead of time but even more so when it is discovered unexpectedly during an operation.
Learn More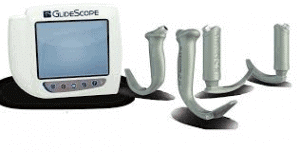 The provision of Glidescopes in both the OR's and endoscopy has enhanced our ability to manage airways. I can say without doubt that the Glidescope has contributed to the safety of patient care, has allowed certain patients to have much less stressful anesthetic procedures and has allowed the Anesthesiologists to have much more confidence to carry out their role in providing great care to every patient under their care.
2 Omni Hysteroscopes
This equipment will enable our Obstetric/Gynecological surgeons at Campbell River Hospital to assist women suffering with abnormal bleeding symptoms without having to undergo major surgery and possibly removing the entire uterus.
Learn More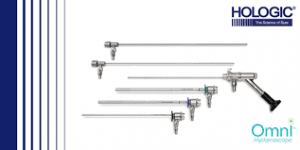 The Hysteroscope works with the Myosure Tissue Removal System, a removal is a hysterscopic treatment that targets and removes uterine tissue including fibroids and polyps.
These scopes support patient care by performing both a diagnostic and operative function in one in an all-in-one scope.
Equipment needs for 2019-2020
Stryker F1 - Small Bone Power Tool - $35,000
Stryker's F1 Small Bone Power System, provides surgeons with a cordless, balanced, lightweight solution for procedures of the extremities.
Until now, Plastic surgeons have, for the most part, used cord and console setups.  While a console provides the requisite power for working with small bones, it also comes with unavoidable compromises.  It reduces maneuverability, may break the strerile operation field and with multiple components, can make both operation and troubleshooting less efficient.  The Stryker F1 system allows for the elimination of cords, hand switches, and consoles and provides a much more efficient way to perform distal extremity procedures.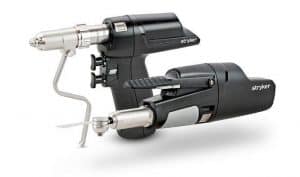 Portable Ultrasound - $49,900
This machine will be dedicated to the Sunshine Wellness Centre (SWC) .  One department that would use it on a regular basis is North Island Liver Services and HIV services.  Currently, borrows a machine from the Emergency Department, this is not without risk if needed in a crisis situation and returning it.  This department provides medical care, case management and system navigation to people with, and at risk for liver failure.  The Ultrasound allows medical staff to screen, assess and make decisions that inform medication adjustment and treatment decisions for people.  It is a tool that will help this specialized team manage a chronic medical condition and prevent people from ending up at the Emergency Department in a crisis in many cases.
Tele-Monitoring System - $43,000
The central monitoring system that would allow staff to monitor the patients from a central location.  Currently, staff must go from room to room to check levels and reset alarms hourly and if they are in another room, they run the risk of missing an alarm.  Examples of applications for this equipment include situations for children who have had tonsil or adenoid surgery to monitor their oxygen saturation,  and sadly, for paediatric patients that are being treated for Opioid withdraw. In addition it will assist in monitoring Respiratory Syncytial Virus Infection (RSV). RSV is a major cause of respiratory illness in small children, particularly in premature babies and children with diseases that affect the lungs, heart or immune system. RSV is common and extremely contagious and for a small percentage of children it can lead to serious problems such as bronchiolitis, which is an inflammation of the small airways of the lungs, or pneumonia, which can become life threatening.
Cough Assist - $44,000
An effective cough is critical to keep airways clear.  It is used to assist patients to effectively clear their airway, it is a gentler and less invasive than suctioning.  It would allow medical staff to assist patients with a weak or ineffective cough or neuro muscular weakness. 
Pedia-Poser - $6,300
This chair is used to position and secure infants through 4-year olds for x-ray imaging and would be used approximately 3 times per day.
Currently, the parent holds the child in position and considering some circumstances, the parent is already stressed, and the little one's stress level goes up too.  This chair looks very much like a high-chair, making it familiar, the patient is secured once and the chair can be rotated and positioned for different views by the technician.  Also, the time exposed to radiation is far less as is the number of people exposed.  Our technologists have shared that often children have to be called back for a subsequent appointment to do the quality of the image.
Food Forest/Community Garden $50,000
Our hospital not only delivers patient care, but work with community partners to address both health-related and social needs.  Good food nourishes and restores our bodies, and making that food accessible is integral to our health and healthy food system.   Studies also suggest that being in settings with plants or other nature for even a few minutes can promote measurable restoration and help to reduce stress.  The Food Forest design will include seating areas as well as a gazebo, all wheelchair accessible for patients, their family and loved ones that is peaceful, surrounded by nature and outside the hospital setting. 
Yucalta Art Project - $5,000
Using artwork in the form of decals in the dementia care unit at Yucalta Lodge.  Studies have shown that art therapy is able to provide an alternative channel of communication for dementia patients with impaired language abilities so that they can have self-expression.