,The Campbell River Hospital Foundation
2021 "Image is Everything" $254,060 Campaign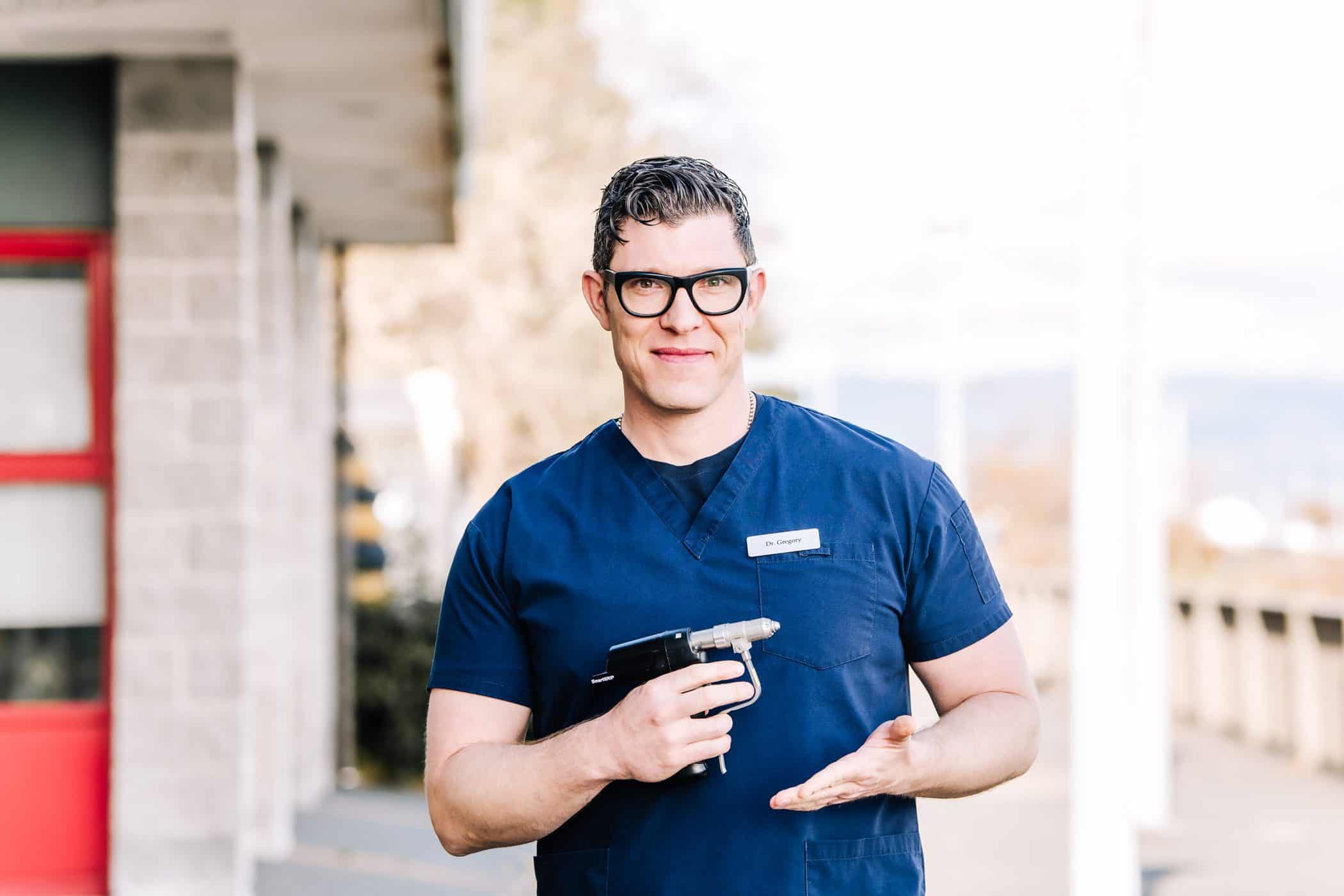 Your donations support the purchase of necessary equipment for the Campbell River Hospital
Every year, the Campbell River Hospital has a wish list of equipment put together by various departments in the hospital. These medical equipments help assure that our Hospital has the most up-to-date equipment and can provide the best care possible to our patients.
Help us reach our $254,000 Goal for our "Image is Everything" Campaign
Stereotactic Mammography
Works in conjunction with the mammography to pinpoint the exact location of a breast mass by using computer and digital x-rays taken from two different angles. 
FUNDED
Learn More
Using these coordinates, the radiologist inserts the needle, advances it to the lesion and removes the tissue sample. Acheiving the target accuracy of +/- 1mm
MRI Breast Coil
This MRI is an important diagnostic tool sued with mammography and breast ultrasound. This is useful for examination of cancer in women who have scar tissue or breast implants. I will also detect small abnormalities no seen with mammography or ultrasound.
FUNDED
Learn More
 Some examples of how the Breast Coil is used include: detecting small abnormalities not seen with mammography or ultrasound, for example MRI has been useful for women who have breast cancer cells present in an underarm or lymph node, but do not have a lump that can be felt of viewed in diagnostic studies.
Faxitron or Specimen Radiography System
An inoperative specimen radiography system designed to provide immediate verification of excised breast tissue margins after sterotactic breast biopsy. Instantly receive confirmation of a successful excise procedure. With the machine located in the mammography room, this means no transporting the patient, no waiting for results and the ability to make informed clinical decisions on the spot.
FUNDED
Learn More
There is quality images that are needed to make informed clinical decisions.
Equipment needs for 2021-2022
Doppler Fetal Doplex- $1790 (2) A Fetal Doppler is a hand-held ultrasound transducer used to detect the fetal heartbeat for prenatal care. It uses the Doppler effect to provide an audible simulation of the heartbeat.
Medfusion Pump $4,540
Medfusion syringe infusion pump is a wireless smart pump used for accurate and safe medication delivery.
FUNDED
Pocket Talker $549
Enables health care teams to communicate more effectivley with patients who have reduced hearing.  Some patients can not afford hearing aids or their hearing aids are at home or lost.  The Pocket Talkers can be sanitized between patients and there are disposable covers for the ear phones. 
 FUNDED
LUCAS CPR Machine $23,434
Provides automated CPR during cardiac codes.  The use of an automated machine would relieve nurses and physicians to do other important duties for patient care during these events. 
FUNDED
Backplate for LUCAS CPR Machine $3,089
This backplate will allow medical staff to continue CPR during X-Rays.  In a Code Blue and/or trauma situation, the patient is often intubated and X-Rayed.
FUNDED
Accuvein Vein Finder $8,390
PARO Therapeutic Robot $10,785
 Modeled after a baby harp seal, the PARO Therapeutic Robot responds much like a therapy animal, making it a valuable tool in calming patients and improving their mood and willingness to accept care. 
FUNDED
Rhapsody Tub and Lift
The Rhsapsody keyhole tub has a fully reclining tub that will safely allow residents to stretch out in the tub if they are able. The new features are hydro-massage, light and sound sensory patterns to help calm and sooth residents.  Lift enables a single caregiver to collect the resident from their bedside or wheelchair and transfer them directly into the bath and back again. 
Sonosite Ultrasound $65,249
Helps clinical staff evaluate and access the vasculature of dialysis patients.
50% Funded
Prep Stand $4,357
 This stand is used to support a patients' limb when the circulating nurse is prepping the limb for surgery.  These devices are extremely important in ensuring that the patients' limb is adequately supported and in a safe position during prepping.  It is critical to ensure proper ergonomics are maintained both for the patient and medical staff safety; they are not having to hold the limb that the patient is not able to control either due to a spinal block or general anesthetic. 
FUNDED
X-Large Knee Coil for MRI $16,830
Trauma informed Approaches to Youth Suicide $3,000
There has long been a well established link between suicide and psychological trauma/early childhood trauma.  Being alerty to the possibility og suicide while building relationships based on trust, saftey and compassion have been identified as the cornerstones of suicide prevention. 
Jaundice Meter - Public Health $10,504
Used by staff on home visits to new moms and babies with jaundice.
FUNDED
Fluent Fluid Management System $29,995
A fluid management system provides liquid dissention of the uterus during both diagnostic and operative hystercopies; this allows the Gynecologist to visualize the uterine cavity, diagnose and treat issues such as uterine polyps and fibroids.  The fluent system allows for more accurate monitoring of fluid in flow and outflow, which is important, as they would never want to distend the uterus as it could lead to uterine rupture. On average, there are approximately 250 hysteroscopies per year.
FUNDED