Because You Care Lottery!
TICKETS ARE SOLD OUT!!!!
Thank you to everyone that supported a record breaking lottery this year, you helped raise $144.630!!
All proceeds of this years Lottery will be used to support equipment crucial for Women's Breast Health and our Medical Imaging Department.  To learn more visit our Campbell River Hospital Foundation YouTube videos to  watch the impact that you are making with your donations to support quality healthcare, close to home.  
With the current world situation, we realized that travelling abroad this year would not be responsible.  So instead we have decided to give away CASH prizes as well as local British Columbia travel options, for us able to stay closer to home.  
Support the Campbell River Hospital and explore our own backyard!
Four Exciting Prizes to be Won
50/50 Tickets Available with the Purchase of a Main Lottery Ticket
 Early Bird Prize is 2 – $200 Gift Certificates to Peninsula Co-op
The Grand Prize is $20,000 CASH!
The second prize is 2 nights at the Fairmont Chateau Whistler, Return Ferry Transportation for 2 ( or equivalent gas card), Scandinave Spa for 2, Peak to Peak Gondola Experience for 2, $200 Prepaid Visa, $1000 Cash, $200 Peninsula Co-Op Gift Cards
The third prize is 2 nights at Crystal Cove Resort in Tofino, $1000 Cash and $200 Peninsula Co-Op Gift Card.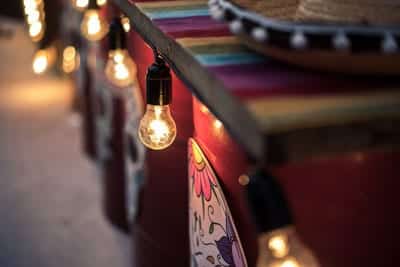 chances are 1 in 2750 (total tickets for sale to win grand prize. 590 tickets sold at $40 and 2160 at 3 for $100.  BC Gaming Event License #128088 and #128089
What we're raising money for
Medical Imaging Department Equipment to support Womens Breast health and difficult imaging. 
This years Because You Care Hospital Lottery's proceeds will be used towards the purchase  of several key pieces of equipment for Medical Imaging. 
The MRI Breast Coil ($41,200) is an important diagnostic tool used with mammography and breast ultrasound. This will help detect small abnormailities not seen with mammography or ultrasound. 
Stereotactic Mammography ($49,875) Works in conjunction with the mammography to pinpoint the exact location of a breast mass by using computer  and digital x-rays taken from two different angles.  Using these coordinates, the radiologist can remove a tissue sample in the office. 
X-Large Knee Coil for MRI ($16,830) Allows imaging for bariatric patients.  Without this equipment, patients are subject to exploratory surgery to diagnose knee issues. 
Faxitron or Specimen Radiography System ($138,000) An inoperative specimen radiography system designed to provide immediate verification of excised breast tissue margins after sterotactic breast biopsy. Instantly recieve confirmation of a successful excise procedure.